Mario Della Casa founder of Jeannie Bottles
Mark your calendar to join us from 6pm - 9pm, Wednesday, January 14, 2004 at Jetz Americana, located at 10050 N. Scottsdale Road, Scottsdale, AZ 85253. See driving instructions at bottom of page or click here for map!
To contact Mario:
Studio: 623-463-6244
Email: jeanniebottles@onemain.com
Web Site: www.jeanniebottles.com
Back by popular demand and making his second appearance as my Soiree Special Guest is Mario Della Casa and his Jeannie Bottles.

Mario Della Casa has always been an "I Dream of Jeannie" fan. Ever since he was a kid (like most of us) he dreamed of owning his very own Jeannie Bottle to make his wishes come true.
When Mario created his first Jeannie Bottle he was as happy as a kid in a candy store. It was like having his childhood fantasy come true and he just LOVED it. He also noticed that everyone who came to his home would run to the Bottle screaming "OH MY GOD!!!! THAT'S THE I DREAM OF JEANNIE BOTTLE!!!!"
Seeing how happy it made people Mario decided to begin making "Jeannie Bottles" for others, and as fate would have it today Mario is known throughout the WORLD as "The Genie Man".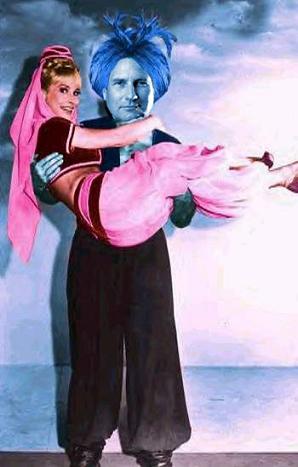 Master Baron with Jeannie!
JEANNIE BOTTLES.COM offers for sale beautifully hand painted Brass Jeannie bottles that weigh five pounds! They are the only maker of The Brass (Patented) Jeannie Bottles that are each numbered and specially signed by the artist.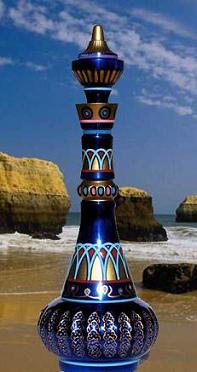 Blue Djinn Bottle Evil Sister Reunion Bottle First Season Bottle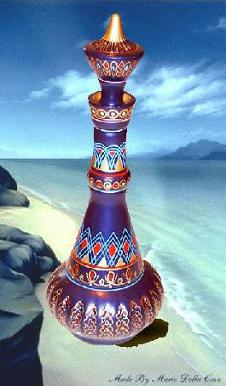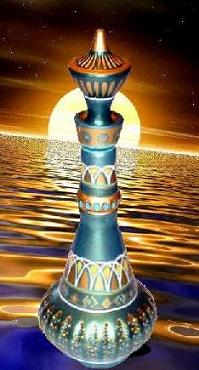 Reunion Bottle Original Sister Bottle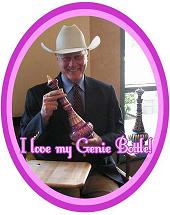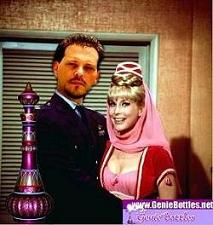 With Barbara Eden Larry Hagman Major Nelson er Mario with Jeannie
It is with great pleasure that Mario Della Casa, founder of Jeannie Bottles, will be my Special Guest.
Please plan on joining us to socialize and meet new friends!
BBB
Baron Benham • Baron Capital Management, LLC • 8019 East Tuckey Lane Scottsdale, AZ 85250 • 480.949.7331 • 480.949.7381 Fax Baron@BaronCapital.com • BaronCapital.com
---
Services Available Private Money Management • Tax Advantaged Investments • Variable Universal Life (with Strategic Tax Benefits) • Stocks • Bonds • Mutual Funds • Annuities • Individual, Joint, Corporate, Trust, Endowments, Foundations • IRA's • SEP's • 401K's • Profit Sharing • Defined Benefit Plans • Defined Contribution Plans • Private Placements • Cafeteria Plans • REIT's
---
Soiree Information Held weekly on Wednesday evenings from 6-9pm. You are welcome to bring friends but please no Stock Brokers, Financial Representatives, Investment Advisors,or Insurance Agents. No host bar.
If you or someone you know would like to be our Special Guest in the future please let us know.