Special Notice! It's Linda Cooper's birthday Wednesday so we also will be helping her celebrate her first half century!
This week it is my great pleasure to introduce you to the Collings Foundation. I learned of the Collings Foundation last Sunday as I took an historic ride in a beautifully restored B-24 Liberator. Few people realize that there were more than 18,500 Liberators built yet few survive with the Collings Foundation having the only flying Liberator in the world (the remaining are in museums). The "Flying Boxcar" as it was often referred to flew more missions and dropped more bomb tonnage during WWII than any other aircraft and saw heavy action in both theaters of war (the European and Pacific). My dad was a navigator aboard a B-24 in the Pacific Theater. I wanted to experience what it might have been like to be my dad aboard such a plane. You can read about my exhilarating experience on my web site at http://www.baroncapital.com/events/baronsb24.html I urge all of you, when offered, to take a ride into history aboard any of the fine aircraft the Collings Foundation has restored. You will really get a feel for what it must have been like to be an aviator during World War II.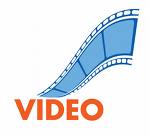 Check out this Collings Foundation B-24 Liberator video from Jay Leno's Garage!
The Collings Foundation is a non-profit, Educational Foundation (501-C3), founded in 1979. The purpose of the Foundation is to organize and support "living history" events that enable Americans to learn more about their heritage through direct participation.
Since 1989, a major focus of the Foundation has been the Veterans' "Wings of Freedom Tour." This tour showcases a fully restored WWII Consolidated B-24J Liberator, originally named "All American" in tribute to a B-24J that flew in the European Theater. In 1999, it was re-painted as "Dragon and His Tail" to honor our Pacific Theater veterans. The tour also features the Boeing B-17G Flying Fortress "Nine-O-Nine", the companion of the B-24 in thousands of wartime, bombing, and reconnaissance missions. The "Wings of Freedom Tour" has two goals: to honor our veterans--letting them know they have not been forgotten; and to educate the visitors, especially younger Americans, about the planes and World War II. The Foundation encourages people to tour the planes, talk to the veterans who come to visit the aircraft, and participate in a "flight experience". In 18 years, the tour has made more than 2,172 stops at cities and towns across the lower United States and Alaska. While the exact number of visitors welcomed each year is difficult to gauge, it is estimated that between 3 and 4 million people see these warbirds annually.
The Foundation also operates additional historic aircraft that have made joint appearances with the B-24 and B-17, in addition to solo appearances. These include a 1909 Bleriot XI, Fokker DR-1 Triplane, Boeing PT-17 Stearman, North American AT-6 Texan, Grumman TBM Avenger, Fiesler FI-156 Storch, Cessna UC-78 Bobcat, Chance-Vought F4U-5NL Corsair, Douglas A-26C Invader, North American B-25J Mitchell, Lockheed T-33 Shooting Star, Bell UH-IE "Huey," Douglas TA-4JF, and a Grumman S2-F Tracker. The Foundation continually seeks projects to expand its collection of fully restored and flying aircraft.
The Foundation has restored a McDonnell F-4D Phantom II which appears at air shows and special events as the "Vietnam Memorial Flight". The recently restored Douglas TA-4J will join the F-4D in 2006. A Bell UH-IE helicopter, a veteran of Vietnam, and the Grumman S2-F, will join the F-4D and TA-4 in the future.

From our headquarters in Stow, MA, the Foundation coordinates the "Wings of Freedom" and "Vietnam Memorial" flights, acts as a clearinghouse of information on issues of both aviation and history, along with overseeing the operation of our other aircraft and projects. The Foundation also publishes a newsletter that is sent to more than 46,000 contributors.
The Foundation depends solely upon private funding--receiving donations from individual members, as well as the people who visit the aircraft in each city and town. In addition, the Foundation receives on-going corporate support from Aeroquip, Aviation Propeller, Bose Corporation, Champion Spark Plug, General Electric Engine Division, Goodyear, Martin-Baker, OEA Aerospace, Texstars, Gentex, Houston Aircraft Instruments, Wheelen Enginering, and Lockheed Martin. Tax-deductible donations may be sent to the Collings Foundation, Box 248, Stow, MA 01775 and earmarked for any of the above-mentioned aircraft or for the general fund. If there are any questions you'd like answered, please call us at 978-568-8924 or email at info@collingsfoundation.org
There is much more to the Collings Foundation than I have presented here. I urge all of you to visit their web site and find out what you have been missing! Visit their Wings of Freedom Tour Schedule and start planning now to have the experience of your life flying aboard a vintage WWII fighting machine. You'll be glad you did. Then pass on your experience so other's may benefit. Then help preserve our future by supporting our past with a donation of your time or money or both!
Help to preserve this hands on historic flying experience.