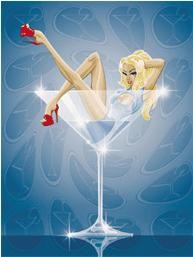 Baron Capital Management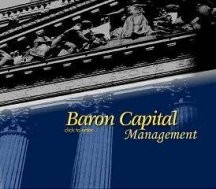 Investment Management
Baron Benham
Chief Investment Advisor
If you
would like to be our Special Guest in the future please
let us know.
Soirée Information Held weekly on Wednesday evenings from 6-9 pm. You are welcome to bring friends but please no Stock Brokers,
Financial Reps, Investment Advisors, or Insurance Agents. No host bar.
To visit the Soiree archives go to www.baroncapital.com and click on "Let's Soiree" tab!

Investment Services
Retirement Plans
IRA's, SEP's, 401K's
Profit Sharing
Defined Benefit Plans
Defined Contribution Plans
Personal & Joint Accounts
Corporate Accounts
Trust Accounts
Endowments
Foundations
Private Account Money Management
Stocks & Bonds
Mutual Funds
Annuities
Life Insurance
Key Man Insurance
REIT's
Private Placements
Oil & Gas Partnerships
Cafeteria Plans

For Estates over
$5 million we also
design, create, and
implement advanced
tax strategies
incorporating asset
protection and legacy planning in conjunction
with the design and development of
risk-suitable
investment portfolios


You're Invited
to this weeks Soirée
Wednesday, April 22, 2009
from
6pm - 9pm
at the

5200 E. Camelback Road
Phoenix AZ 85018
The Soirees Special Guest this
week is
Margy Bons
Arizona Chapter President
of the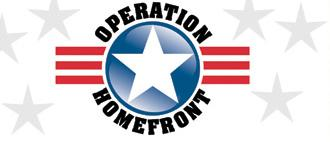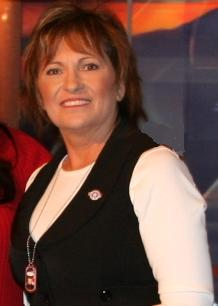 Margy Bons
A Proud Gold Star Mom of Sgt. Michael Marzano who made the ultimate sacrifice at Haditha, Iraq 5-7-2005 Semper Fi



I am proud to introduce you to Margy Bons, President of the Arizona Chapter of Operation Homefront. Operation Homefront provides emergency assistance and morale to our troops, to the families they leave behind and to wounded warriors when they return home. A nonprofit 501(c)(3), Operation Homefront leads more than 4,500 volunteers in 30 chapters nationwide and has provided critical assistance to more than 45,000 military families in need. Operation Homefront also operates an online magazine for military wives and women in uniform. Through this community, they reach the newest and youngest military families, instantly alerting them about their programs and other information to help them succeed in military life.

History

Just over seven years ago, a small group of passionate and entrepreneurial military family members had an idea and a dream. The idea was to help our troops and the families they were leaving behind as they began deploying from ports and military installations to battlefields thousands of miles away. The dream was to create a sustainable organization that would provide critical services to meet the changed needs and requirements of the military communities they were serving.

Little did they realize that this small regional effort would grow to become one of the largest and most successful charities assisting all branches of the U.S. military community nationwide. Beginning with that initial effort in San Diego, Operation Homefront now operates nationwide with 30 chapters serving 37 states with over 33,000 volunteers and more than 38,000 families served thus far.

How They Help

Operation Homefront provides aid to families struggling not only with emergencies, but also with the problems of everyday life. Existing programs include:

Emergency Aid — Provides food, baby care items, vehicle donation and repair. Computer Program — Allows children and spouses to stay in touch with their loved ones. Financial Assistance Program — Addresses crises such as illness, homelessness and death. Furniture Program — Donates household and baby furniture; working-order appliances. Moving — Provides physical labor for families when a service member is deployed. Social Outreach — Offers Adopt-a-family opportunities, Thanksgiving/holiday baskets, back-to-school supplies. Community — Rebuilds the challenged social network of the military community by bringing it to our online magazine where it is convenient to everyone, no matter the time or location.

Some of their most outstanding accomplishments are:
They received the prestigious Charity Navigator's 4-Star rating for conscientious stewardship.
They donated more than $5 million to military families in crisis.
They provided goods and services valued at more than $6.5 million to assist military families.
They delivered more than 20,000 care packages to soldiers abroad.
They delivered more than 2,500 packages to military families at home.
They helped more than 3,000 families receive vehicle donations or repairs.
They delivered more than 20,000 backpacks to military children headed back to school.
They operate only on 8 percent overhead; 92 cents of every dollar raised directly supports those in need.

How You Can Help!

1. They need a van (cargo or passenger with removable seats) for Operation Homefront of Arizona to transport backpacks, school supplies and supporting items to our satellite representatives in Sierra Vista, Tucson and to transport to Camp Navajo and Yuma.
2. They need gift cards for food and gas for our military families and wounded warriors
3. They would like to be able to count on annual individual pledges.
4. They need silent auction items for their fundraising events.
5. If and when they get a van, they would like to have it wrapped pro bono.
6. They would like a few additonal Board of Director members.
7. They need funding in order to pay for the needs of our military families.
Freedom is not Free!

It is with great pleasure that Margy Bons, of Operation Homefront, will be my Special Guest this week.

Please plan on joining us to socialize and meet new friends.

Thanks all.