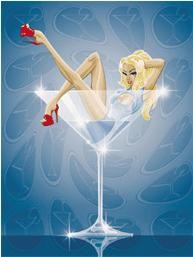 Baron Capital Management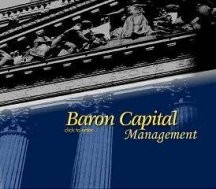 Investment Management
Baron Benham
Chief Investment Advisor
If you
would like to be our Special Guest in the future please
let us know.
Soirée Information Held weekly on Wednesday evenings from 6-9 pm. You are welcome to bring friends but please no Stock Brokers,
Financial Reps, Investment Advisors, or Insurance Agents. No host bar.
To visit the Soiree archives go to www.baroncapital.com and click on "Let's Soiree" tab!

Investment Services
Retirement Plans
IRA's, SEP's, 401K's
Profit Sharing
Defined Benefit Plans
Defined Contribution Plans
Personal & Joint Accounts
Corporate Accounts
Trust Accounts
Endowments
Foundations
Private Account Money Management
Stocks & Bonds
Mutual Funds
Annuities
Life Insurance
Key Man Insurance
REIT's
Private Placements
Oil & Gas Partnerships
Cafeteria Plans

For Estates over
$5 million we also
design, create, and
implement advanced
tax strategies
incorporating asset
protection and legacy planning in conjunction
with the design and development of
risk-suitable
investment portfolios


You're Invited
to this weeks Soirée
Wednesday, April 29, 2009
from
6pm - 9pm
at the

5200 E. Camelback Road
Phoenix AZ 85018
The Soirees Special Guest this
week is
Tom Jenney
Arizona Chapter President
of the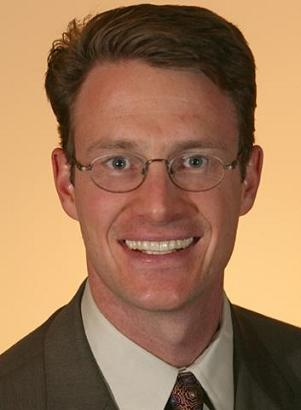 Tom Jenney
Director
American's for Prosperity - Arizona


It is my pleasure to introduce you to Tom Jenney, Director of American's for Prosperity - Arizona.

We all know that our Federal, State, City and County governments are under extreme pressure to raise taxes. We also know that most government budgets are bloated after years of spending faster than the rate of inflation and the rate of growth (Arizona being one of the worst offenders). Eventually a funding crisis would develop and it has and it's here now! The question is how are we going to deal with it?

At the State level do we Arizonans raise taxes and continue the status quo? We all know that if we give government our money they will spend it and then some! So the only real answer to excessive spending is to say "no". Just like saying "no" to addictive drugs we the citizens of Arizona must say "no" to tax increases! The next question is how do we get our message across to our politicians who often ignore us and seem deaf to our demands? In the case of Arizona we have American's for Prosperity - Arizona to organize us and give us a loud clear voice that our Arizona elected officials both hear and pay attention to.

The Arizona chapter of Americans for Prosperity serves the hard-working taxpayers of the Grand Canyon state by organizing grassroots support for the following policy initiatives:

Imposing strict spending limits on government. Our state and local politicians routinely raise spending to unsustainable levels, and then come back to taxpayers for more money. You and your family live under a strict spending limit, and so should your government. To achieve strong economic growth, we cannot allow government to grow faster than the private economy.
Passing balanced budgets. Arizona's state government should not be in debt, and it should not use accounting gimmicks. When the government has spent money at unsustainable levels, the only solution is to reduce spending.
Cutting income taxes. That money is your money, and Arizona's state government wastes far too much of it. We need to keep cutting tax rates. That includes the job- killing corporate income tax, the cost of which is passed on to Arizona's workers, consumers, and business owners.
Reducing property tax levies. Your property is one of your family's most important investments, and rapid increases in tax levies threaten your financial well-being. Property taxes are essentially wealth taxes on families and businesses.
Expanding school choice. Until we bring real competition to our public school system, the bureaucrats will continue to waste our tax money and provide inadequate education for our children. American's For Prosperity - Arizona is proud to support the expansion of Arizona's tuition tax credits and the creation of a statewide universal voucher program.
Supporting free-market health care, not socialized medicine. We must keep families and workers from being absorbed into government-subsidized health care (which is rapidly becoming government-run health care). One of the best ways is to allow Arizona citizens to enroll in competing health insurance plans offered in the other 49 states.
Privatizing state functions. Nearly every function performed by government costs twice as much as it would if that function were performed by the private sector American's For Prosperity - Arizona is working with state legislative leaders to privatize various state functions and to thereby save taxpayers billions of dollars in the coming years.
Reducing burdensome regulations on Arizona businesses. Bureaucratic regulations at the state and local levels stifle competition and increase the cost of goods and services for consumers.
Prohibiting the use of taxpayer money for lobbying. American's for Prosperity - Arizona is also pushing to strengthen the Arizona Constitution's ban on gifts ("corporate welfare") from government to the private sector.
Imposing transparency laws on all levels of Arizona government, so that citizens can go online and view the amounts and specific vendors for all disbursements.

Three Ways to Support American's for Prosperity - Arizona's Efforts

1) Become a Taxpayer Activist. We need motivated individuals who will write, telephone, and e-mail their Congressmen, their state legislators, and their local government officials.
2) Support American's For Properity's mission financially.
3) Stay informed about fiscal policy issues by joining our e-mail action alert list. All you need to do is send your name, email, and zip code (or your state legislative district number) to infoAZ@afphq.org

It is with great pleasure that Tom Jenney of the Arizona Federation of Taxpayers/Americans for Prosperity Arizona, will be my Special Guest this week.

Please plan on joining us to socialize and meet new friends.

Thanks all.