7704 E. Doubletree Ranch Road
Scottsdale, Arizona 85258

Click here for a map! (Mid-way between Scottsdale Rd. and Hayden, north side of Doubletree Ranch Rd. - Doubletree Ranch Rd becomes Via de Ventura at Hayden).
My Special Guest this week is Michael Calihan, President, Creative Management Group, Inc., highlighting his annual home Christmas Party.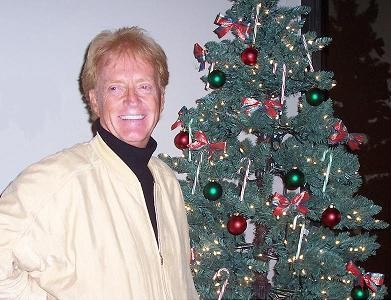 Michael Calihan
To contact Michael:

Each year for more than 20 years Michael Calihan has opened his home to one and all for his annual Christmas Party.

This year Michael's Christmas Party will be held Sunday, December 12 from 3pm to Midnight.

Benefiting the McKenna Youth Foundation price is $25 for the ladies and $40 for the men.

This years party will feature the Aron Nelson Project band playing a mixture of light rock and rock. This is the same band Michael had at his luau party this past summer and they rock!

As usual Michael will have plenty of spirits, soft drinks, and an incredible assortment of food and desserts. Michael always goes first class in the food department with more than enough to satisfy all.

Michael's annual Christmas party is one of the top parties of the season and not to be missed! I promise you will have a great time.

Dress code is Tux & Glamorous. It's a real pleasure to see how folks look at their best!

So ready your Tux and Glamorous Gown. Pull out your calendar and mark this date down.
Sunday, December 12
3pm to Midnight
813 E. Becker Lane
Phoenix, AZ 85020
Click here for a Map*

*Optional valet will be provided.

Those of you who would like to bring your favorite dish or beverage to lighten up the party may do so but is not expected.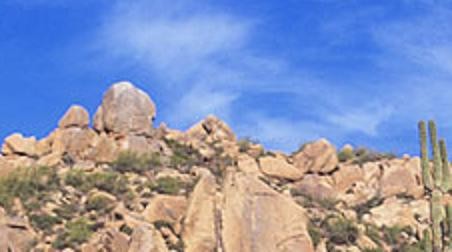 Creative Management Group Inc. - Sells Boulders!
Every wonder where landscapers get their boulders? Now you know!

Michael Calihan has been a land broker and land Baron (I ought to know a Baron when I see one) for more than 30 years. He has bought and sold many Townships. A Township is a track of land 6 miles wide by 6 miles long. Many of these are covered with boulders. In fact, developing property littered with boulders can be expensive. Solution - sell the boulders!

If you or anyone you know is interested in purchasing boulders for your yard or on a much larger scale contact Michael Calihan at his ranch number 602-997-4449. Hurry and get your boulders today. Ask Michael for your Soiree discount!
It is with great pleasure that Michael Calihan of Creative Management Group, Inc., will be my Special Guest.
Please plan on joining us to socialize and meet new friends.
BBB