Baron's Special Guests
Each "Soirée"  is unique, featuring a different "Special Guest" each month.
Baron's "Special Guests" are talented, self-motivated and high-quality professionals usually with an entrepreneurial spirit!
They may be anyone from Business Entrepreneurs, Plastic Surgeons, Lawyers, Real Estate Professionals, Writers, Entertainment Celebrities to World Famous Magicians and Hot Air Balloon Pilots!
Each "Special Guest" will attract attendees who have a high degree of interest in that evening's "Special Guest" and topic making it more fun for everyone!
Baron's "Special Guests" do not make a formal presentation. They attend the "Soirée" like everyone else. Baron will be happy to introduce you to the "Special Guest" and all other attendees! There is a "Soirée" guest invitation sign-up form on this page. Sign yourself up to receive our Soirée invitations.
Soirée Information regarding the Special Guest and invitation to the Soirée is provided by E-Mail, Blog Subscribers, Facebook, LinkedIn and Twitter. The First Notice is sent out on the Monday prior to that Wednesday night's event and the Final Reminder Notice is sent out the Wednesday morning of the event.
For more advanced planning, please check out Baron Capital Management's website calendar for the date, time and location of Baron's next Soirée.
A Few Highlights of Baron's Special Guests
Soiree Special Guest – April 27, 2015
STRATEGIC ARMORY CORPS : Brian Klein
History
Brian grew up with firearms and has had a lifelong passion for them. Eighteen years ago he earned his first NRA (National Rifle Association) Instructor Rating. Since then he has taught privately and professionally and today works for Strategic Armory Corps (SAC), one of the Premier firearms manufacturers in the country.
Strategic Armory Corps was formed with the goal of acquiring and combining market-leading companies within the firearms industry. Each company that is brought into the SAC family fulfills a consumer need with their brand of niche products. To date, five highly respected manufacturing companies have been acquired. These companies strategically fit together to form a strong base of products and services that are designed to meet the expectations of military, law enforcement, commercial groups, and individual users around the world.
Original Invite            Image Gallery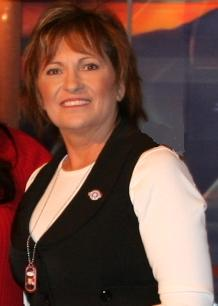 Soiree Special Guest – April 22, 2009
Operation HomeFront: Margy Bons


A Proud

Gold Star

Mom of Sgt. Michael Marzano who made the ultimate sacrifice at Haditha, Iraq 5-7-2005

Semper Fi

History
Just over seven years ago, a small group of passionate and entrepreneurial military family members had an idea and a dream. The idea was to help our troops and the families they were leaving behind as they began deploying from ports and military installations to battlefields thousands of miles away. The dream was to create a sustainable organization that would provide critical services to meet the changed needs and requirements of the military communities they were serving.
Little did they realize that this small regional effort would grow to become one of the largest and most successful charities assisting all branches of the U.S. military community nationwide. Beginning with that initial effort in San Diego, Operation Homefront now operates nationwide with 30 chapters
serving 37 states with over 33,000 volunteers and more than 38,000 families served thus far.
Original Invite            Image Gallery
Soiree
Special Guest – April 29, 2009
Tom Jenney,
Director of

American's for Prosperity – Arizona.

We all  know that our Federal, State, City and County governments are under extreme pressure to raise taxes. We also know that most government budgets are bloated after years of spending faster than the rate of inflation and the rate of growth (Arizona being one of the worst offenders). Eventually a funding crisis would develop and it has and it's here now! The question is how are we going to deal with it?

Original Invite            Image Gallery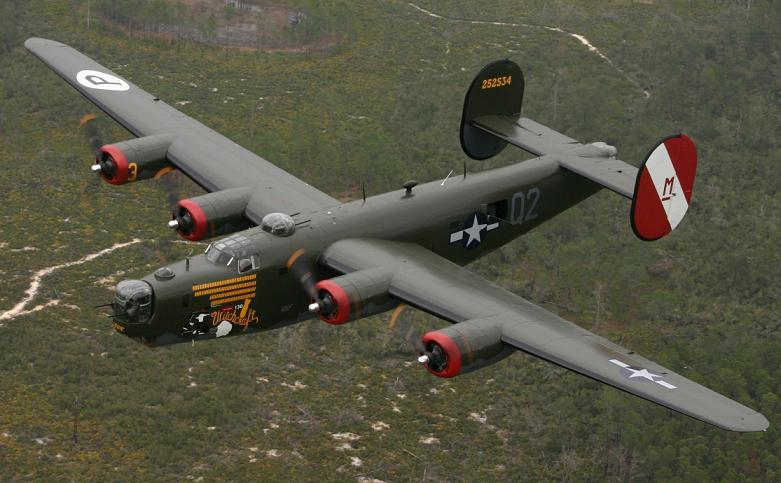 Soiree Special Guest – May 6, 2009
The Collings Foundation
I learned of the Collings Foundation last Sunday as I took an historic ride in a beautifully restored B-24 Liberator.  Few people realize that there were more than 18,500 Liberators built yet few survive with the Collings Foundation having the only flying Liberator in the world (the remaining are in museums).  The "Flying Boxcar" as it was often referred to flew more missions and dropped more bomb tonnage during WWII than any other aircraft and saw heavy action in both theaters of war (the European and Pacific).  My dad was a navigator aboard a B-24 in the Pacific Theater.

Original Invite            Image Gallery
Soiree Special Guest – March 5, 2008
Michael Farley of USAERO Diamond Regional Distribution Center for Diamond Aircraft Industries
Michael Farley is originally from Atlanta, GA and has been flying for the airlines since he was twenty and has accumulated some 12,000 to 13,000 hours. Today he flies 767's for DHL and is a Territory Manager (sales representative) for USAero which is a Diamond Aircraft Distributor. Mike handles the Arizona and Southern Nevada territory. USAero handles the territories of seven states: AZ, NM, CO, UT, NV, CA, and WY. Mike owns two airplanes and both are Diamond Aircraft. He owns the twin engine DA-40 and its newer version the twin engine DA-42. (he has a home in Florida and here in Phoenix) so it's handy to have a plane in both locations.
Last summer USAero and Diamond Aircraft held a show and tell out at the Scottsdale Airpark featuring their new D-Jet.  The D-Jet is pictured to the right and is certified for single pilot operation.  So I grabbed a friend and we went out and that's when I met Mike.  The D-Jet is a sweet bird with plenty of luxurious room inside.  It's also built out like a Bentley inside.  The leather seating is exquisite!

Original Invite            Image Gallery